Maneja el tiempo que tus hijos pasan en sus tabletas o teléfonos
Aplicación de Control Parental para Android y iOS
Inicia sesión gratis
Lo que mas les gusta a los padres de Screen Time...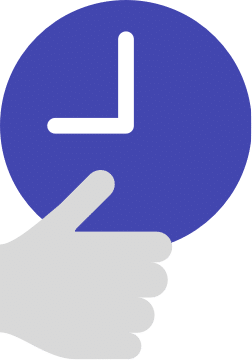 Limites de Tiempo
Establece límites de tiempo diarios fácilmente para que tus hijos no abusen del uso.
Deberes y Tareas
Fomenta hábitos positivos configurando tareas para que tus hijos las completen y prémiales con tiempo adicional frente a la pantalla.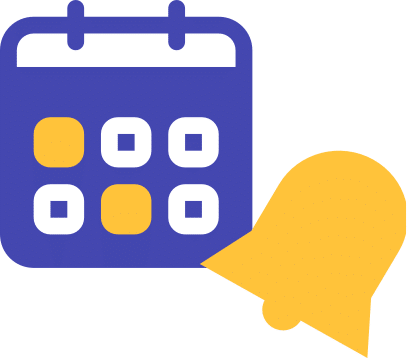 Horarios
Establece períodos de bloqueo, como tiempo de sueño y tiempo de tareas para evitar distracciones cuando tus hijos necesiten centrarse en algo importante.
Pausa Instantánea
¡A los padres les encanta este! Pausa al instante el dispositivo de tu hijo. Perfecto para que se sienten a la mesa a cenar o salir para ir a la escuela.
Modo de Juego Libre
Entendemos que a veces necesites que tus hijos se distraigan, con Modo de Juego Libre podrás anular las configuraciones temporalmente. Ideal para viajes largos.
Aprobar App
Mantenerse al día con las últimas aplicaciones es un desafío para cualquier padre. Puedes aprobar o rechazar cada vez que tu hijo descargue una nueva aplicación.
Uso de la App
Ve qué aplicaciones usa más tu hijo. Esto te ayudará a comprender mejor lo que hacen en su dispositivo.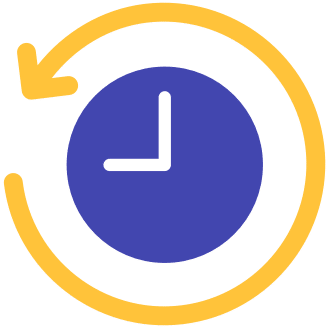 Historial Web
Vigila el historial web de tu hijo para que sepas que navega seguro.
Lo que dicen los padres de Screen Time...
Yo NUNCA compro aplicaciones pero esta lo vale completamente. Permite fácilmente vigilar/controlar el teléfono de mi hijo y la tablet.

Gracias por crear una aplicación que me aleja del rol de ejecutor constante en nuestro hogar. Por ejemplo, dejamos que nuestra hija eligiera los límites de tiempo de pantalla con nosotros ayer, de acuerdo con los valores que todos hemos intentado cumplir como familia. Y anoche, ella pacíficamente alcanzó su límite diario. Sin súplicas, sin recordatorios, sin culpa.

Me encanta esta aplicación! Con Screen Time, puedo controlar cuándo, durante cuánto tiempo se usa la tableta y qué aplicaciones están permitidas y no permitidas. Uno de mis aspectos favoritos de esta aplicación es que puedo crear tareas que les den más tiempo cuando se completen las tareas. ¡Es fácil de usar y ayuda a limitar el tiempo de pantalla!
También puedes hacer lo siguiente...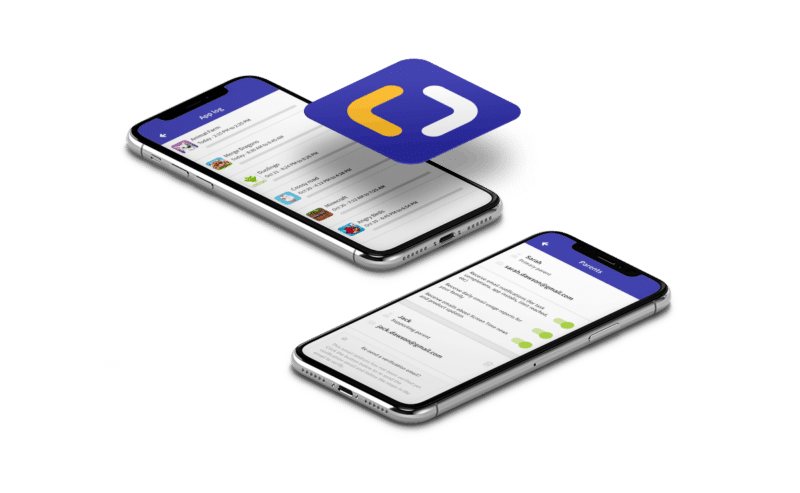 Recibe reportes diarios de aplicaciones y uso web

No te quedes en la oscuridad. Te enviaremos un resumen diario mostrando que paginas y aplicaciones uso tu hijo y por cuanto tiempo.

Dale acceso a tu pareja, parientes y otros cuidadores

Invita a tu pareja, parientes y otros cuidadores a manejar los ajustes del tiempo de pantalla de tus hijos

Impide que tus hijos desinstalen Screen Time

Screen Time requiere de una contraseña para ser desinstalado. Para que sea mas seguro, también puedes bloquear el acceso a los ajustes.
Usa una cuenta para tu familia, con ilimitados dispositivos

Administre el tiempo de pantalla de su familia con una cuenta y realice un seguimiento de todos los dispositivos, también de los padres si lo desea.

Bloquear aplicaciones

Protege a tus hijos de aplicaciones inapropiadas especificas al bloquearlas completamente.

Compatible con dispositivos Apple, Android y Amazon

Screen Time esta disponible para iPhone, iPad, iPod touch, Android y Kindle Fire
Screen Time tiene funciones gratuitas y de pago. Las funciones gratuitas son gratis para siempre. Comienza hoy y recibe también una prueba de 14 días de Screen Time Premium.
Screen Time es único porque fue creado por primera vez y continúa siendo administrado por padres que lo usan todos los días. tampoco queremos que nuestros hijos estén frente a la pantalla todo el día y tenemos muchas ideas nuevas planificadas para lanzamientos futuros. Así que pruébalo y cuéntanos lo que piensas.
Inicia sesión gratis
Summary
Article Name
Aplicación de Control Parental para Android y iOS
Description
With Screen Time you can manage the time your kids spend on their tablets and smartphones. Parental Control app for Android and iOS.
Author
Publisher Name
Publisher Logo