#1 Family Location Tracking Platform
Know where your child is at any time. View their GPS history to know where they've been. Set up alerts to make sure they get to their destination safely, whether it's school, practice or home.
Get Started Free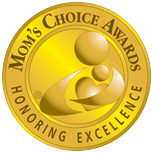 Powerful, All-in-One Parental Control Platform
Track Your Family's Location

If your child's device has an internet connection, Screen Time can show you their current location at a tap of a button. If there is no internet connection, you'll see the last known location on a map.
Monitor Routes with Geo-Trips

Our platform can record a series of locations that we then combine into a trip. For each trip recorded, for example the walk to school, you will see a series of points (from start to finish) on the map, with time details of each point. We also record faster trips, for example car or bus trips.
Setup Location Alerts Using Geo-Fencing

You can set up real-time alerts for specific places your child visits often. Once they reach that location, Screen Time will notify you immediately. For example, you can get an alert when they make it safely to school, soccer practice or come home on time.
SIGN UP FOR FREE
"The location feature works when location is turned OFF on the kid's phone, which is a great thing."
Additional Family Location Tracking Resources
Location Tracking Apps: a Guide for Parents
The first rule of geolocation is that your kids should understand what it is, that you've enabled it, and why you've turned it on. They have a right to know, just like you do, and respecting that right will help them understand your concerns.
One Size Doesn't Fit All: Some Kids Need More Tech Oversight
Every kid is different, and each child in your family will need a different level of monitoring when it comes to their tech use. Look at time spent away from screens, how often they communicate with you and the quality of that communication.
Benefits of Phone Tracking When Kids Are Outside
With your kids carrying a GPS device in their pockets, family location tracking is now a real option to make sure you know where they are at all times.
Is There an "Ideal" Digital Parenting Style?
Being a parent in the modern world can be a full-time job in itself. With the digital layered on top of that, it can be even more of a challenge. How do you develop a digital parenting style, and is there an ideal one?