#1 Internet Content Filter & Website Blocker App
Filter and block inappropriate websites. Monitor websites your child visits and view their search history on Google, YouTube and other search engines.
Get Started Free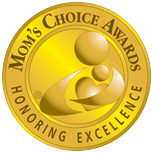 Powerful, All-in-One Parental Controls for Internet Browsers
View Your Child's Web Browsing History

If you're worried about what your child is being exposed to online, this feature can help give you some peace of mind. Screen Time enables you to see the list of websites they've visited in the last 24 hours. If you're not sure what a particular website is, you can tap on the name to open a web browser and go to the page your child was viewing.
Monitor Your Child's Search History

Search history works similarly to web history but gives you a snapshot into your child's online behavior. Screen Time can record search terms typed into a search engine, like Google or YouTube. You can go back up to 7 days to see what your child was searching for online.
Filter Inappropriate Websites (Android Only)

Keep your child's online experience safe with our web filtering and website blocking technology. Screen Time puts you in control of websites your child can access on their device. Block individual domains or entire website categories.
SIGN UP FOR FREE
I am very pleased with this app. It gives peace of mind. Not only does it filter out adult content but it tracks and restricts phone usage according to the parameters I choose. Daily reports are very useful. It is also great that social media app usage can be tracked.
Keeping Your Child Safe & Secure Online
Screen Time's Web Filtering can help reduce the psychological risks of surfing the web, along with online security risks.
Secure Your Devices

Limiting your child to a list of approved sites can help prevent them from stumbling upon viruses, scams & malware.
Avoid Predators & Cyberbullying

Many of the dangers of the internet come from other users, rather than the sites themselves. Protect your child from bullies or predators by blocking risky chat apps & social media.
Block Inappropriate Content

Keep your child from wandering into pornography, violent games, and other content they aren't ready to see.
SIGN UP FOR FREE
Additional Parental Control Resources
Good Parenting Is the Number One Internet Safety 'Tool' for Kids
Any parent knows kids follow their lead, for good and for bad. Kids will, consciously or not, imitate their parents as a fallback for every kind of situation. Keep this in mind when introducing your child to the internet.

How to Keep Your Child Safe Online
Internet safety starts with the proper education on do's and don'ts, followed by setting reasonable rules and standards, and enforcing them with the proper technology.
How to Protect Your Children From Cybercriminals
Beyond seeing inappropriate content or forming unhealthy habits with technology, one of the most severe risks associated with internet usage include cyberbullying, hacking, and data breaches. Make sure you have a plan in place to prevent these activities.
Teaching Your Kids about Internet Security: 15 Age-Appropriate Tips
There are a lot of risks online. Yet, the most common one, by far, is financial. Computer and data security are something kids should learn now, as they'll need those skills throughout their lives. Here's how to teach them how to be smart online.