#1 App-Blocker for iPhone and Android
Manage and block apps on all your kid's Android and iOS devices. Approve new app installs. Monitor app usage. All from one easy-to-use app or web dashboard.
Get Started Free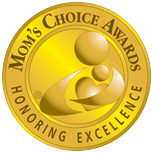 Powerful, All-in-One Parental App Management Platform
Block Inappropriate Apps

Screen Time allows you as a parent to manage which apps your child uses and block apps that are inappropriate for them to use. You can see the apps your child has installed on their phone or tablet and manage access in real time.
Approve New Apps

Supervise and approve all new apps your child installs on their mobile device with a push of a button. Set up custom rules for each individual app or prevent your child from installing any new apps.
Monitor App Usage

Screen Time also allows you to monitor your child's app usage without blocking any apps. You can see total daily time spent on each app for the last 5 days or get a more detailed view of the last 24 hours.
SIGN UP FOR FREE
I love being able to block you tube and chrome on my kids phones. They are able to use other apps if I approve. Talking about proper phone usage is the best way to teach kids. This app helps the kids stay within safe boundaries.
Encourage Healthy App Usage
Our App Blocker will help your child form a healthy relationship with technology, using it as a tool rather than a distraction.
Help Prevent Gaming Addiction

Mobile games are designed to get their users hooked, and children are especially susceptible. Along with our Screen Time Limits, avoid addiction by limiting particularly malicious games. Use the Usage Tracker to find out if certain apps are becoming a problem.
Avoid Apps with Violent Themes

Many mobile games revolve around war and violence. Although these apps are popular, you may deem them inappropriate for your child (rightfully so). Block these apps in favor of more age-appropriate games.
Help Prevent Overspending on In-App Purchases

Some mobile apps enable your child to spend money without realizing, or without realizing how much they're spending. Block apps with in-app purchases until your child understands these transactions and their real-world consequences.
SIGN UP FOR FREE
Additional App Management Resources
My Child Made Expensive In-App Purchases. What Should I Do?
While parents can do quite a bit to block in-app purchases, sometimes kids get a new device, log into a different one, or just press the wrong button. Suddenly there's an extra zero on your credit card bill and a big problem. Luckily, you've got more than one tool to fight inappropriate in-app purchases.
Parents: Don't Trust App Makers to Remove Online Predators
Any app with online connectivity and public access comes with some level of risk. Even apps designed for children can be infiltrated by people with malicious intent. In addition to teaching your child about online safety, blocking certain apps altogether can help minimize these risks.
Parental Control Apps Can Help Kids with News Stress
Even the most enthusiastic news fan may want to keep certain headlines away from their children, or at least discuss the news in a way they can understand. Blocking apps and notifications can help kids manage the flood of news.
How the School Time App Blocker Can Work for You
This feature allows parents to set up a blocked period of time where apps on their child's device are blocked. So when said child is feeling lost in their science class, quietly cranking up Minecraft is no longer an option.